The controversial high-fashion sneaker is getting even more ridiculous.
When Balenciaga showed off the Triple S to the world, sneakerheads lost their collective minds. The high-fashion company released the sneaker in the midst of the big dad shoe trend that became famous in 2018, primarily thanks to Kanye West and his Yeezy 700 "Wave Runners." While some people love the Triple S, others find it to be the most offensive thing to sneakers since Jordan put a window on the side of a shoe. Although, because it's expensive, people who don't actually like the shoe will still buy it for the status and that business model has allowed the Triple S to flourish.
We've seen plenty of colorways of the shoe and some have actually made the chunky silhouette look pretty good. Now though, Balenciaga is looking to test our tastes with this all-over "Neon Green" model. These are quite literally all green except for the "Balenciaga" branding which is written in black. They're a pretty wild colorway but we're sure someone out there is going to wear them. If you can actually pull these off without having eyes rolled at you, then more power to you.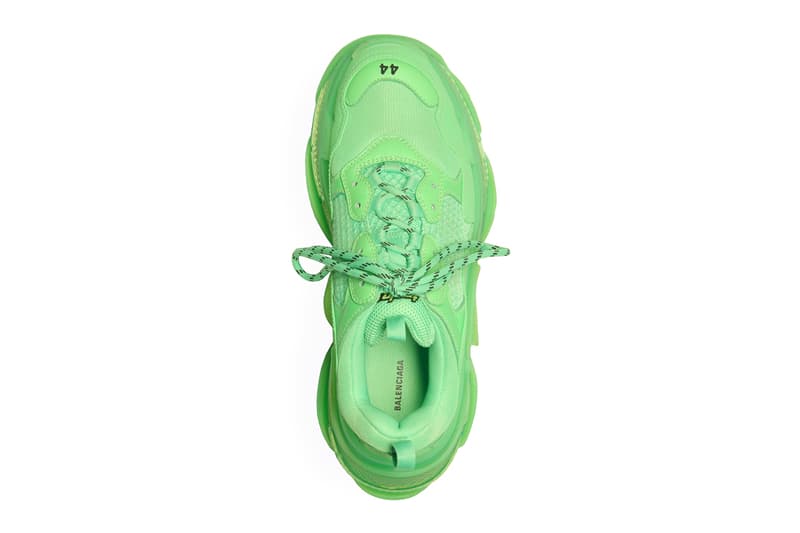 Image via Balenciaga
If you're willing to cop these, you can pick them up over at the Balenciaga web store for the high price of $995 USD.