The Nike KD 12 is the latest sneaker in the Kevin Durant signature shoe line.
Kevin Durant has been dominating the NBA Playoffs and has been a nuisance to all of the teams that have ended up in his path. The Los Angeles Clippers weren't able to stop him and it seems as though the Rockets can't do anything to neutralize him either. This is the perfect time for KD to play this way because not only is it the playoffs but he's also been wearing the all-new Nike KD 12. With his play on the court rising to another level, his new shoes have the potential to be synonymous with his phenomenal play.
Multiple colorways of the sneaker have released so far and now it seems like Nike is taking it to the next level by putting it on their Nike By You platform. This platform is the successor to Nike iD which allows you to customize your own shoes and create new colorways. While there aren't unlimited options, there is typically something for everybody and for now, it seems as though there are a plethora of colorways that can be created from the options given.
You can start customizing right now over at nike.com where your creation will cost you $170 USD.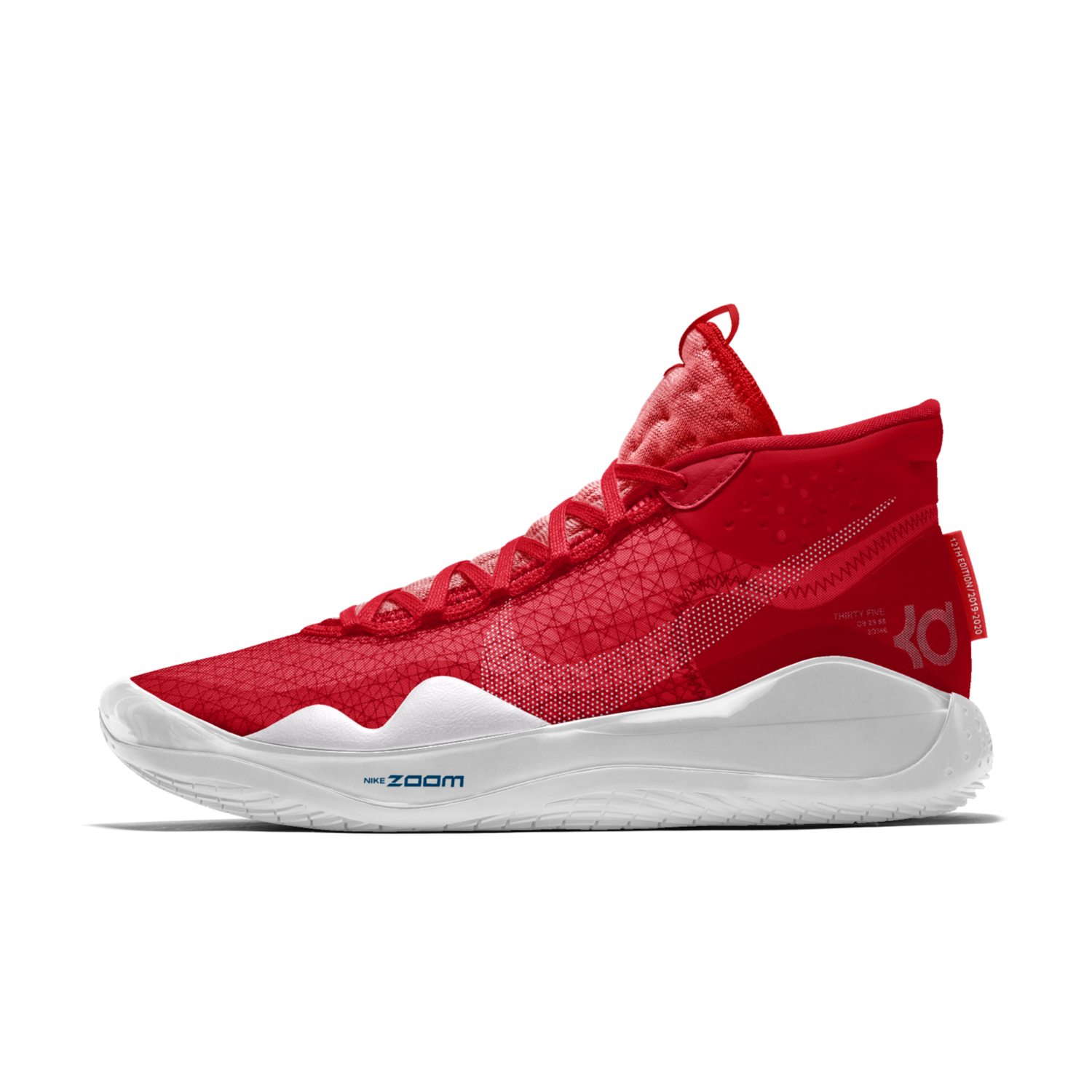 Image via Nike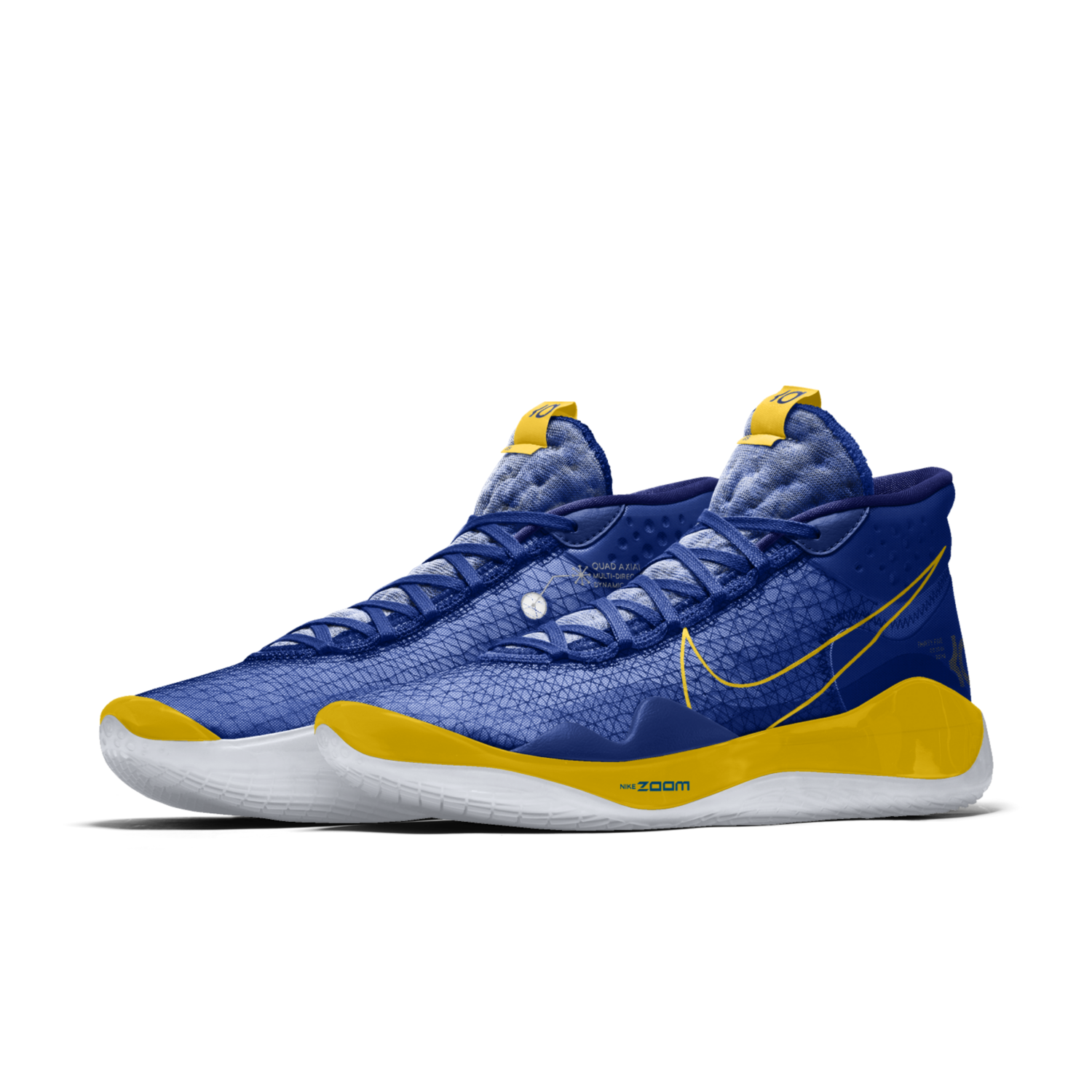 Image via Nike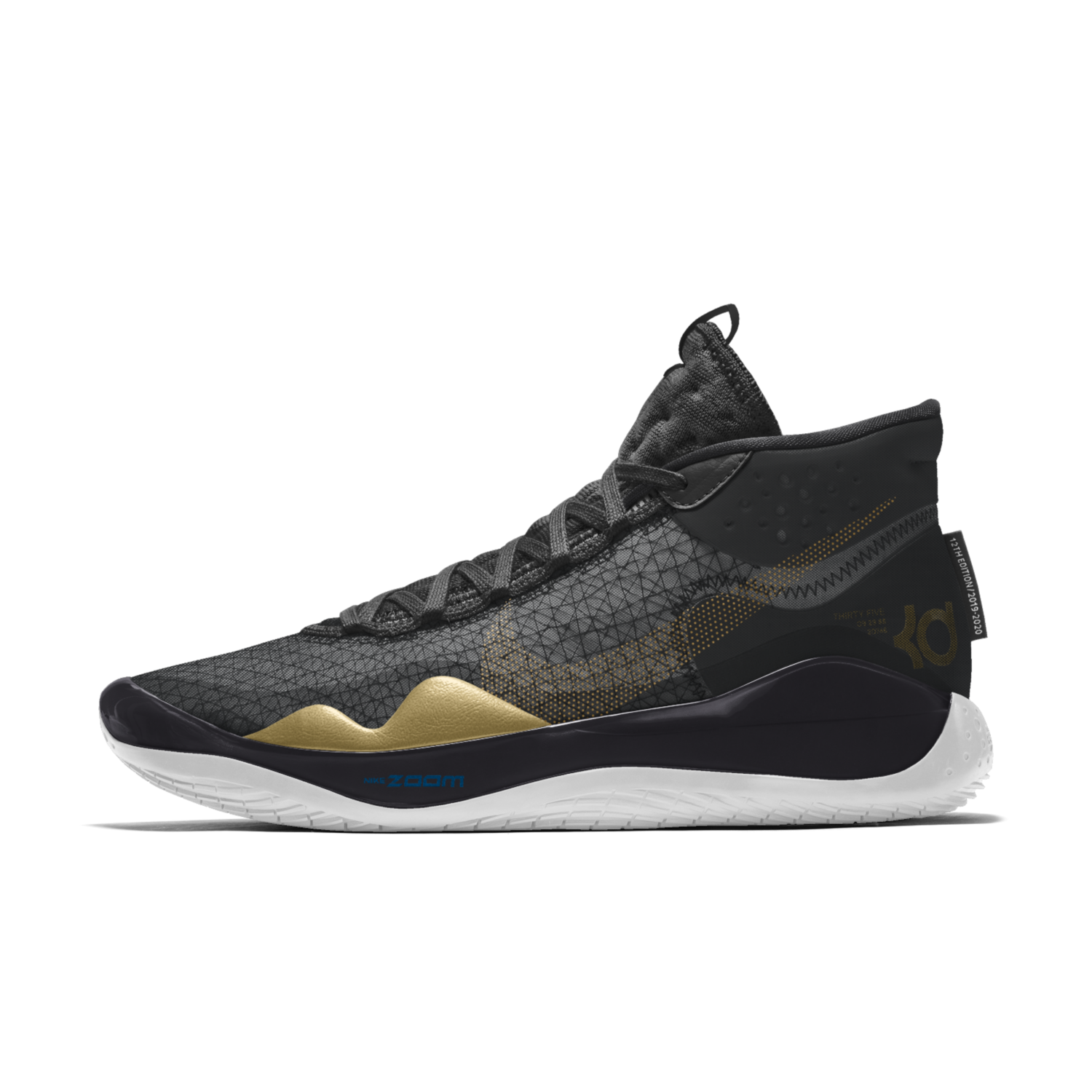 Image via Nike