Classic sneaker fans are going to love these.
Adidas is one of those brands that love to bring back retro models or even come out with new silhouettes that carry a retro aesthetic. One of those shoes is the Continental 80, which will remind classic Adidas sneakerheads of the Powerphase. So far, the brand with three stripes has released quite a few colorways of the shoe with some success and are looking to build off that with eight new colorways for both men and women. All eight version of the Continental 80 will be releasing at the same time on March 14th, according to Sole Collector. 
As for the colors included in the pack, expect some vibrant colorways and some more toned down ones. Thanks to the diagonal stripe on the side of the shoe, Adidas is able to add more hints of color to each sneaker, making them all unique in their own right.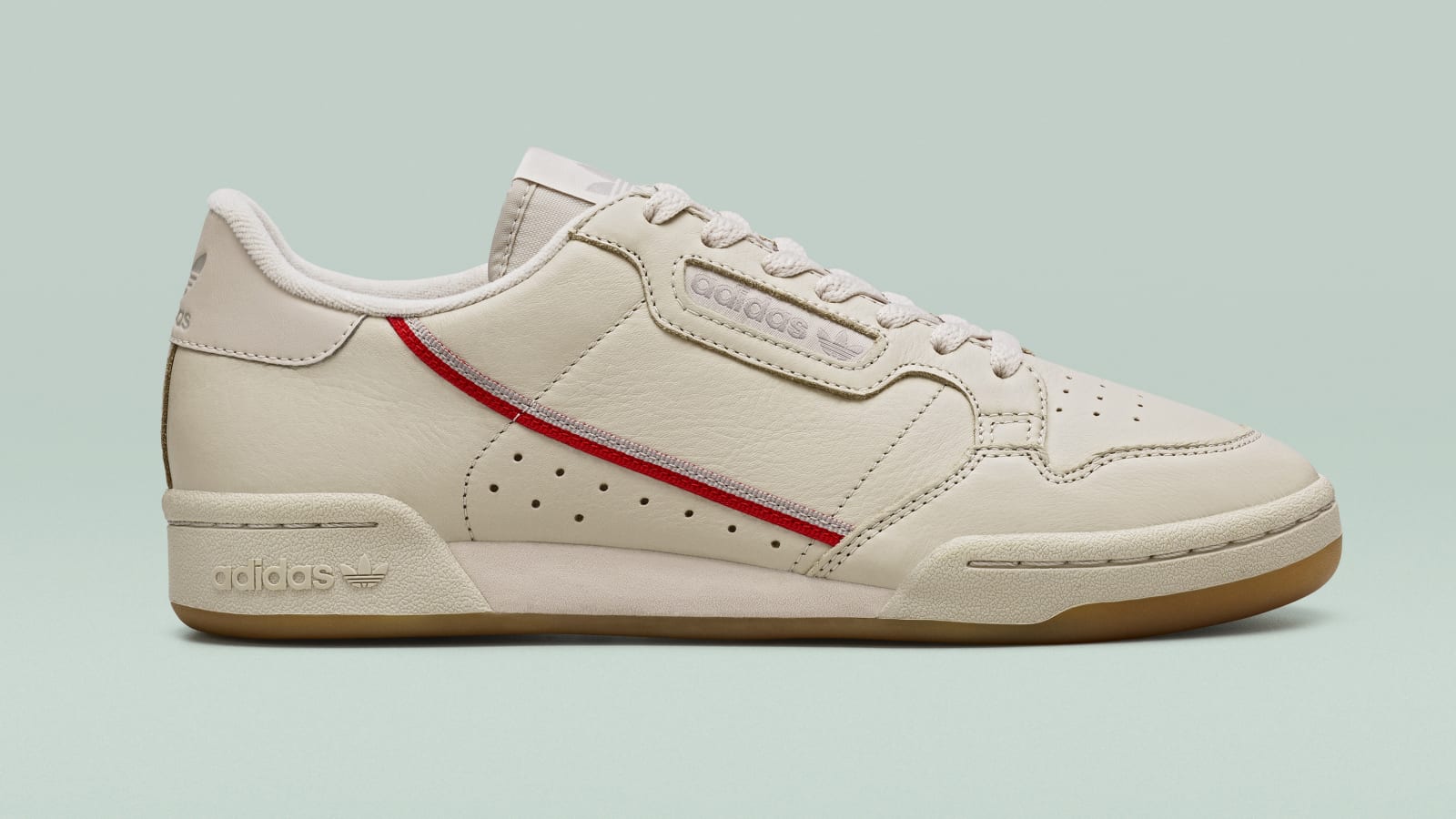 Blue, pink, mint green, and purple are some of the louder colors that appear on these shoes. Each colorway has a solid color leather upper, with the outsole and the stripes on the side bringing in the majority of the vibrancy.
If you're looking to cop these, they will be available on adidas.com as of March 14th for $80 USD.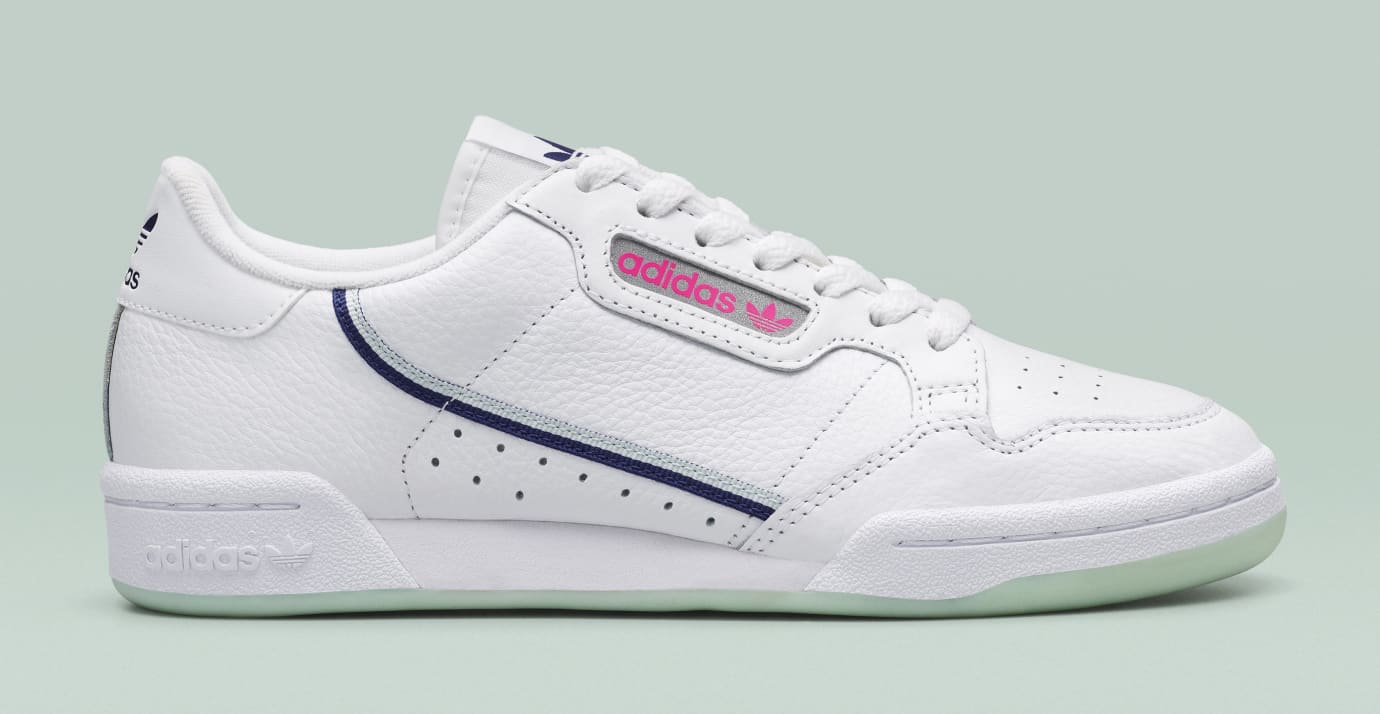 Image via Adidas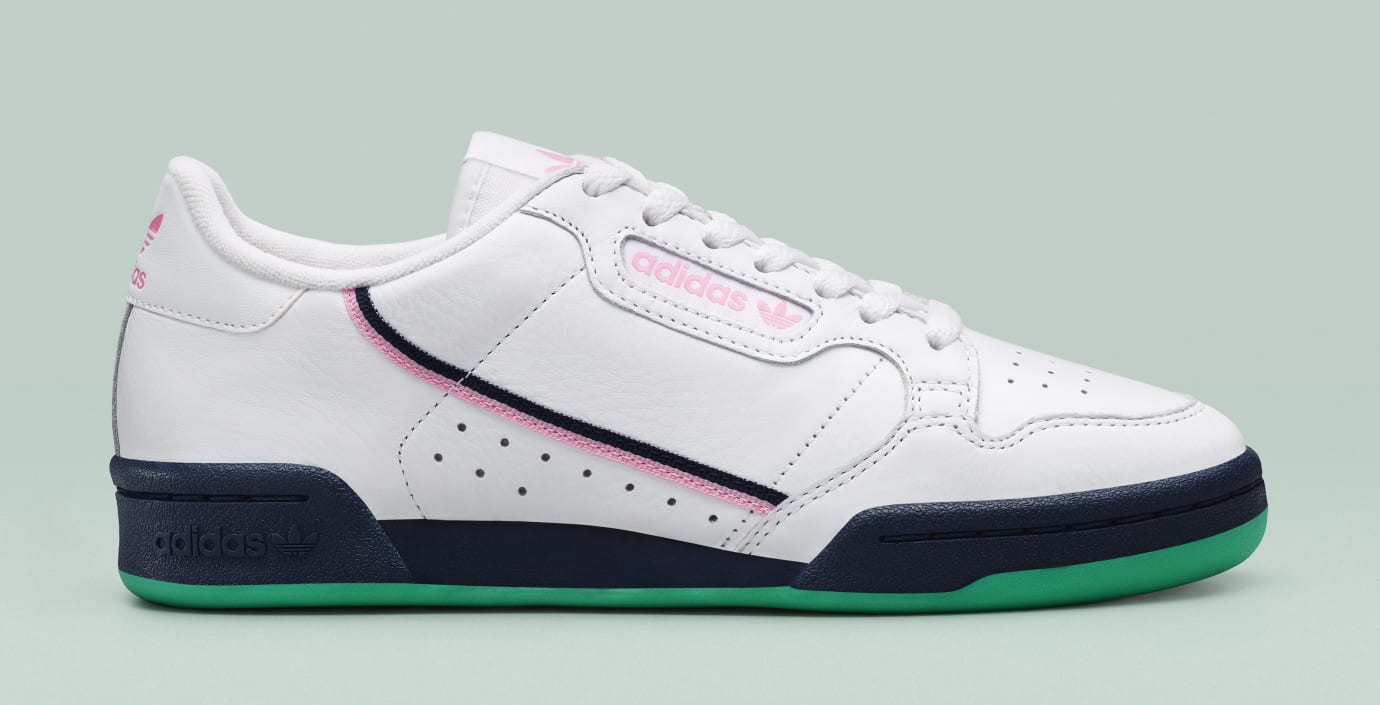 Image via Adidas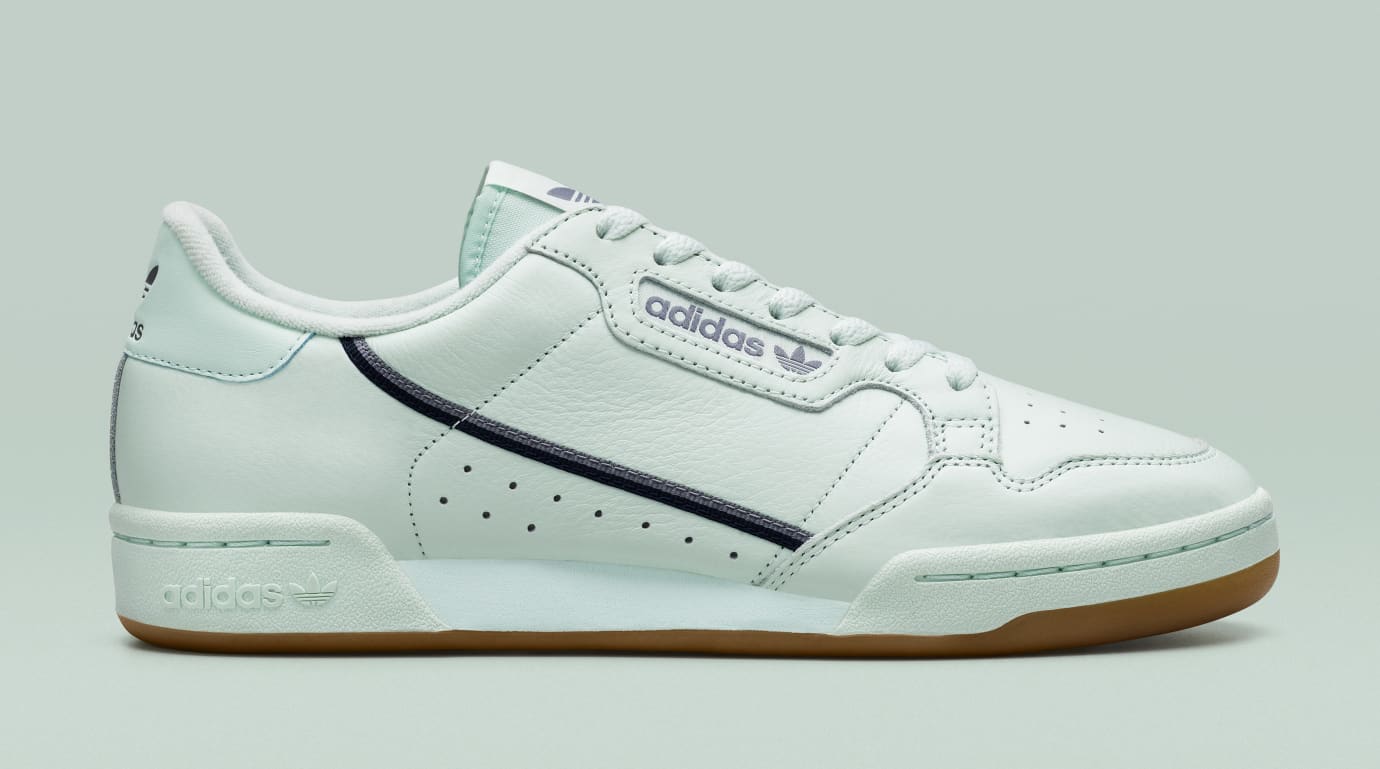 Image via Adidas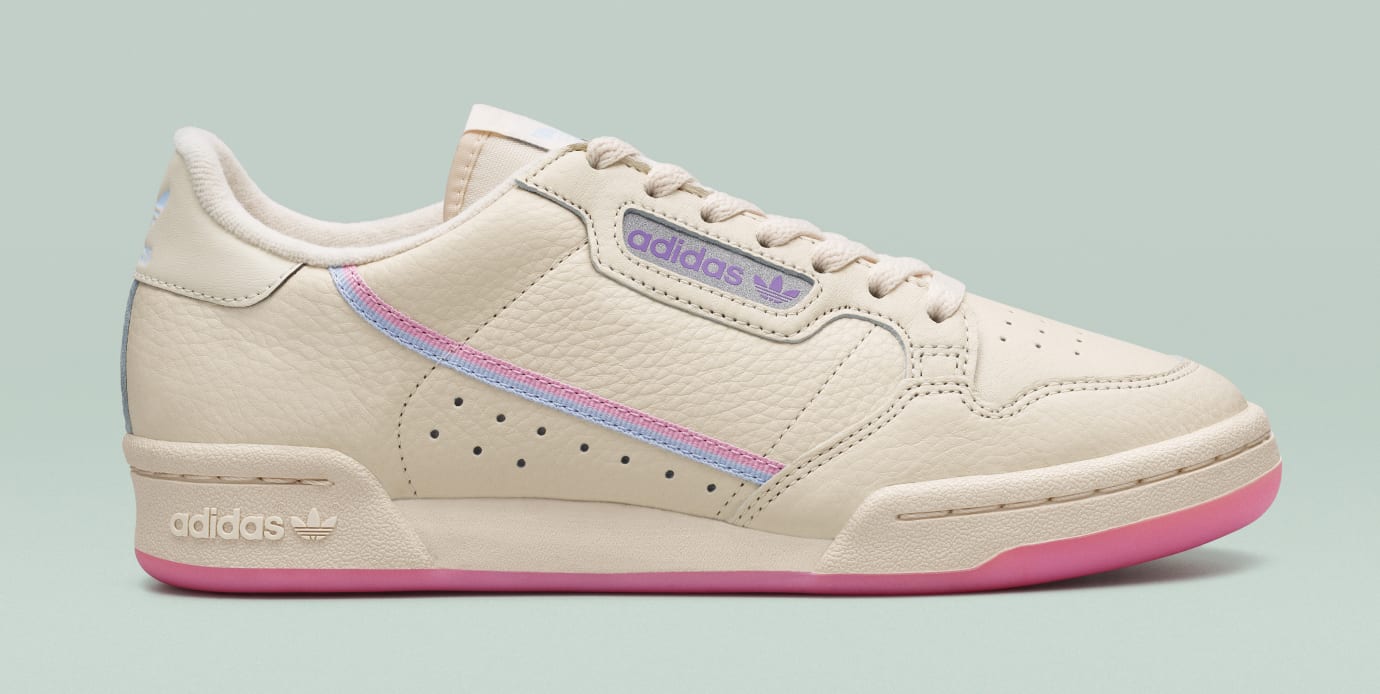 Image via Adidas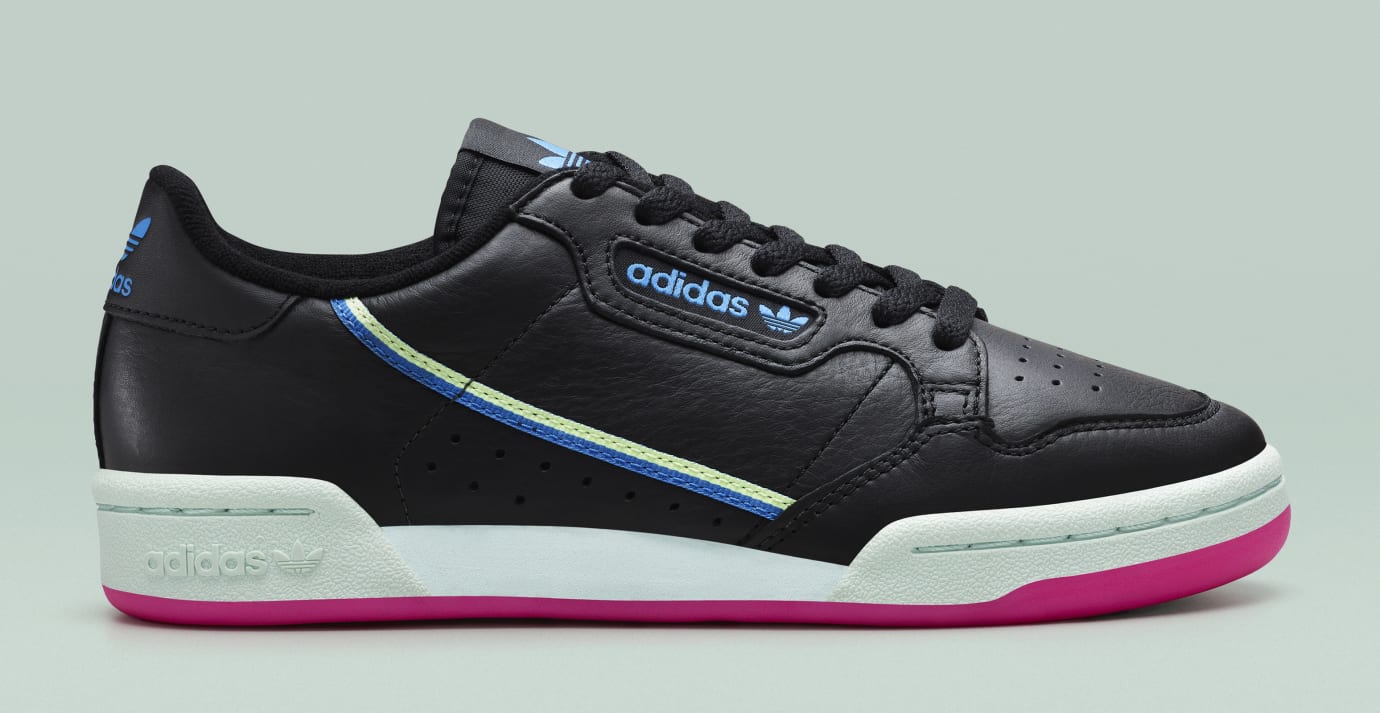 Image via Adidas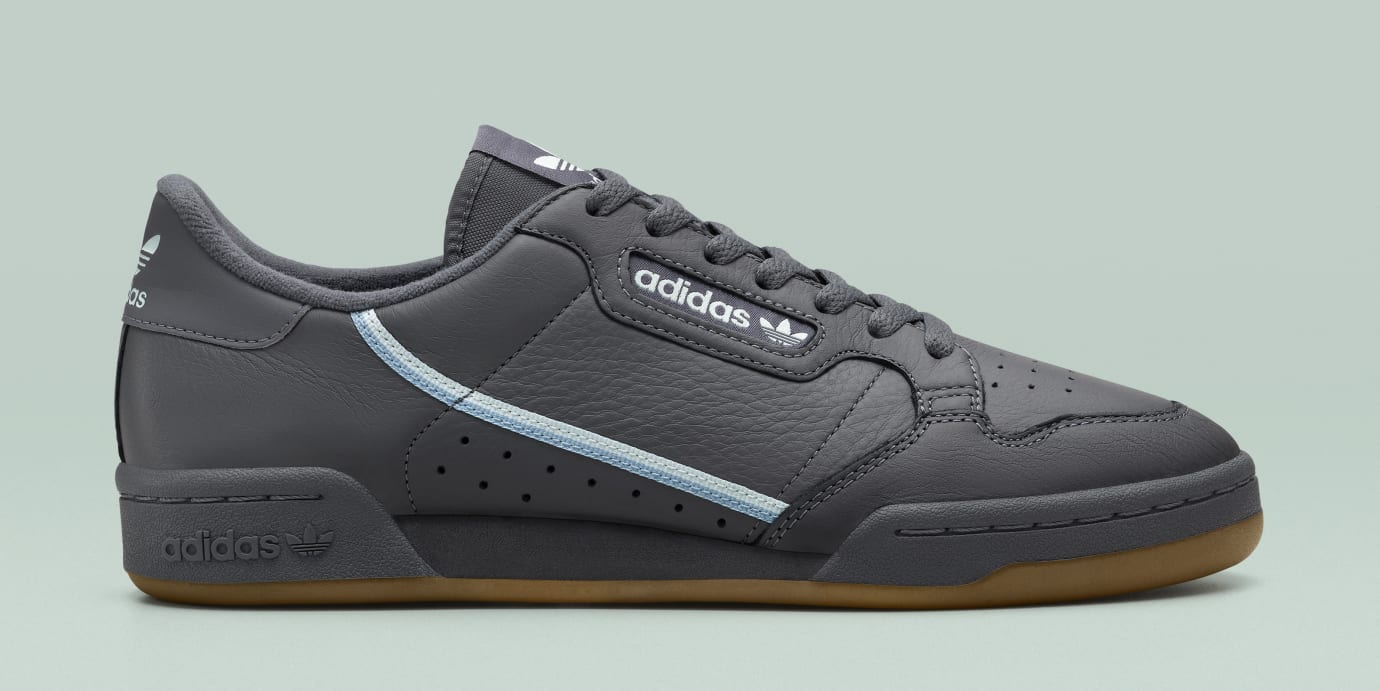 Image via Adidas