This new Jordan silhouette is ambitious to say the least.
Jordan Brand has been making a concerted effort over the last few years to make sure they make some models for women to enjoy. While female sneakerheads typically enjoy the same shoes and colorways as men, the brand still tries to make updates to existing Jordan models in order to appeal more towards female fashion trends. Last year, the Air Jordan 1 and the Air Force 1 were subjected to some interesting changes and now it looks as though it's the Jordan 3's turn to get an update. As seen in this new Air Jordan 3 RTR EXP Lite model, it seems as though the brand is looking to turn the Air Jordan 3 into a hightop.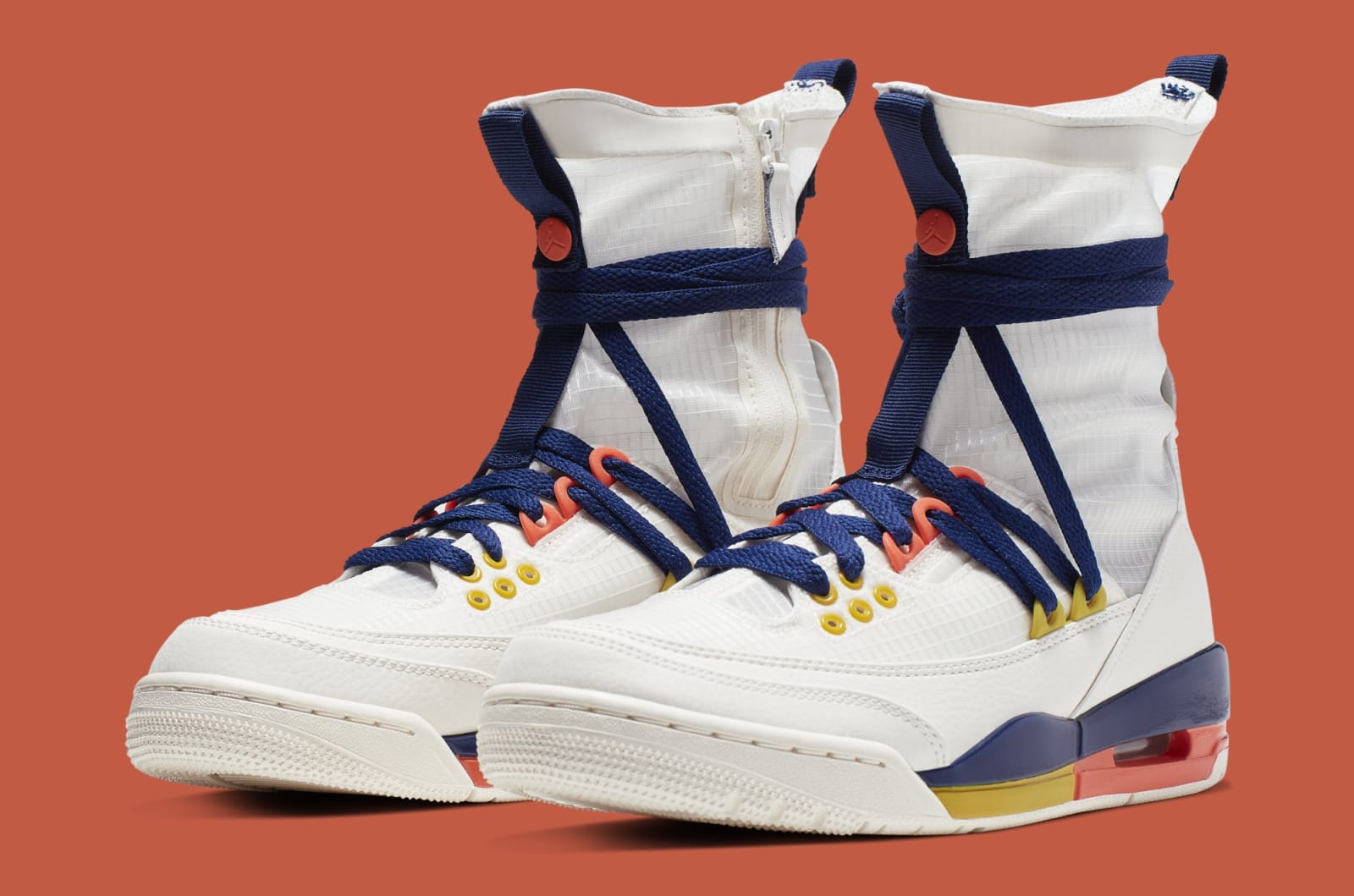 Image via Nike
The outsole, midsole, toe box, and even back heel of the shoe are all the same, except now the cuff is replaced by a high top mesh covering that goes up the ankles. That mesh material is also used on the toe box instead of the typical leather. For the first colorway of the shoe, Jordan Brand is going for an all-over off-white, while the midsole features navy blue, orange and yellow. Navy blue can also be found on the laces.
There is no release date or price for these just yet but expect them to come out sometime later this year, according to Sole Collector.