These new merch pieces are pretty interesting.
Virgil Abloh has pretty well been everywhere recently. Whether he's DJ'ing all across the world, working with Louis Vuitton, or taking on big projects with his signature brand Off-White, Abloh is a big part of the fashion world. With A$AP Mob gearing up for Yams Day in Brooklyn, the group has partnered with Virgil for some new merch pieces that will honor Yams and his legacy. 
There are two pieces in particular that will drop, a pair of sweatpants, along with a hoodie. Both pieces have the same motif, with A$AP Yams in a heaven-like setting flying on a Pegasus. That particular imagery makes up the front of the hoodie, while the back has Off-White's signature diagonal arrows. As for the sweatpants, the images are the same, but with the artwork split between both pantlegs.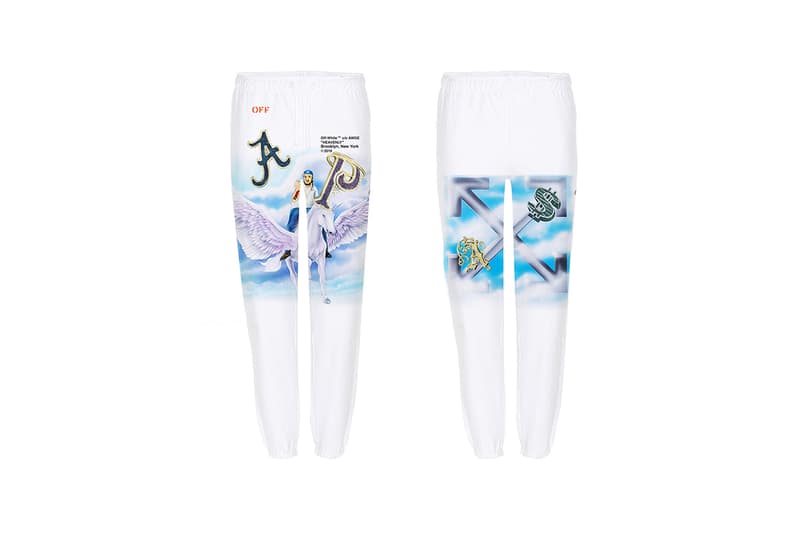 Image via A$AP MOB
Both the hoodie and the sweatpants will also have the "Champion" logo making these new pieces rooted in streetwear culture. 
According to Hypebeast, there will also be a t-shirt made in the memory of Fredo Santana. All proceeds from Santana's merch will be given to his family while the rest of the merch profits will go to the A$AP Foundation.
There is no news yet on how much these pieces will cost. Yams day will take place on Thursday, January 17th.