These are interesting, to say the least.
Have you ever gone to go pick out a pair of slides and thought to yourself "I wish I had a pair with Donald Trump's tweets on them?" Well, you're in luck because thanks to the new brand President Flip Flops, you'll be able to get your wish.
Yes, that's right your eyes aren't deceiving you. These flip-flops are a real thing and actually completely sold out on the company's website. 
Three models were originally sold online, with Trump tweeting about things ranging from the media, Syria, and even the electoral college. The flip flops were created by designer Sam Morrison.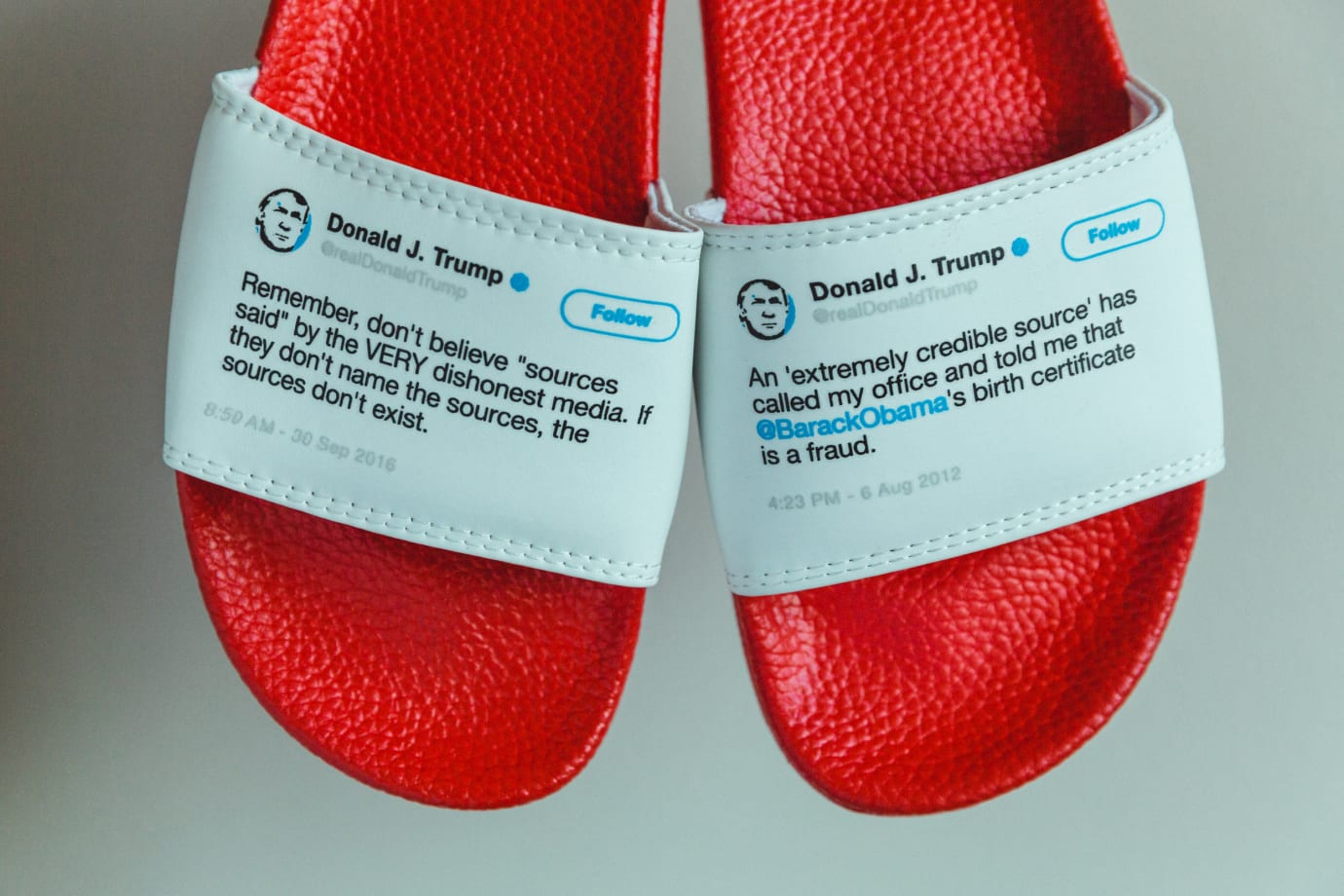 Morrison spoke to Business Insider about the slides, saying he produced 1,000 and hand printed the tweets onto a blank canvas himself. The pair sold for $27.99 USD making these an inexpensive pair of novelty footwear. It took about a month for all of his stock to sell out and there are no plans to restock these three versions.
More Presidential slides could be on the way though, so follow the brand's Twitter account @prezflipflops for updates.