These kicks are coming out for Nike Air Max Month.
When it comes to Nike and the month of March, you better believe you're going to see a lot of Air Maxes. This is because March 26 is Air Max Day, while March itself is considered Air Max Month. Essentially, it's an excuse for Nike to show off their latest Air Max model, while also giving us some great and exciting new colorways of Air Max models we already all know and love. As part of Air Max Month, Nike held the "On Air" contest, which allowed designers in different cities around the world to make their own Air Max versions, with the potential to win the contest and have their design be sold in stores. Six winners from six different cities were selected, with Gwang Shin of South Korea being one of those lucky people. His Air Max 97 is dubbed the "Neon Seoul," and now we have some detailed images of the shoes courtesy of US_11.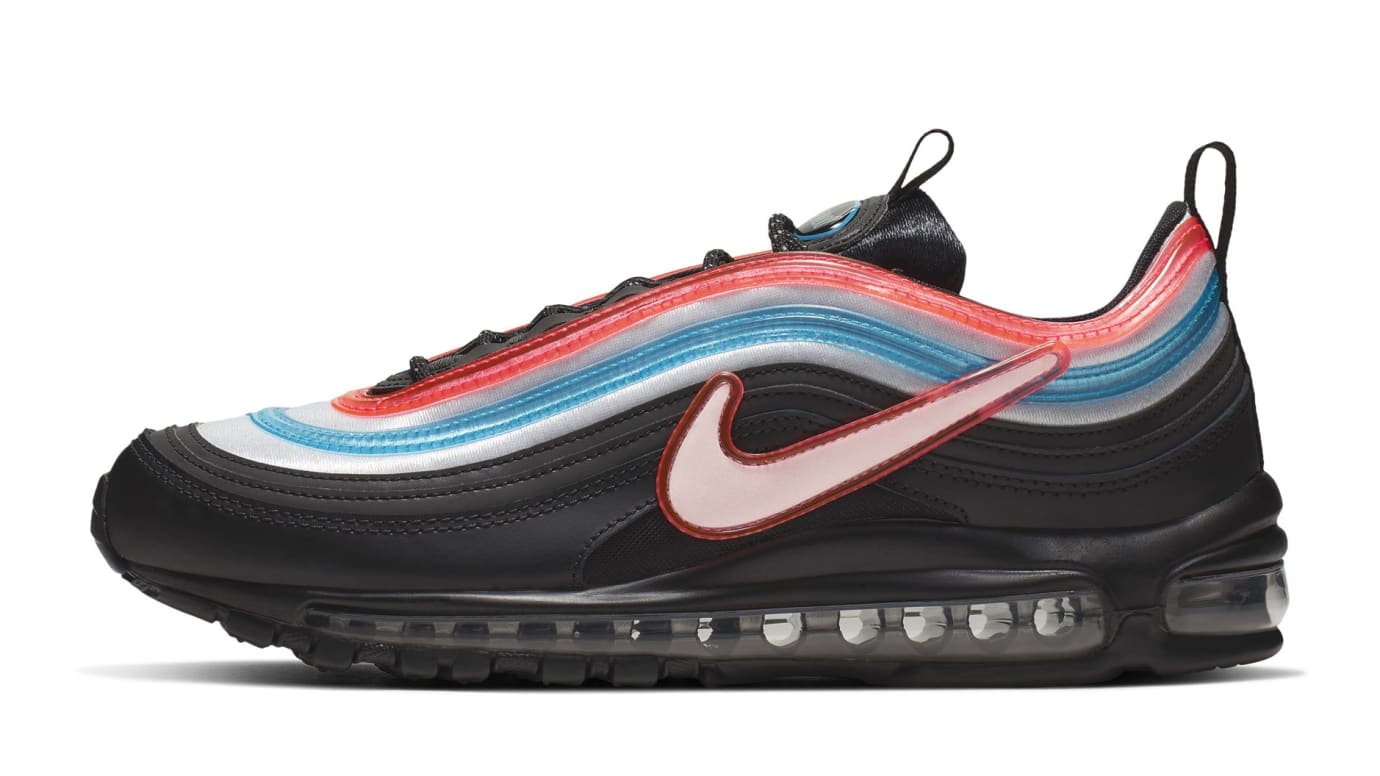 According to Sole Collector, the shoe is inspired by the neon signs that can be found at night while driving or walking around Seoul. The sneaker is primarily black, with red, white and blue stripes that wrap around the upper shoe. Meanwhile, there is a large reflective Nike swoosh on the side with a red outline.
There is no exact release date for these just yet but expect them to drop sometime in March or maybe even early April.