More chunky sneakers are on the way.
If there was one big trend that we saw in 2018 in the sneaker world, it was dad shoes. Yes, those clunky shoes that everyone used to hate became a huge fashion trend with pretty well everyone buying in. Kanye's Yeezy Boost 700 exploded, while countless high fashion companies tried to make their own dad sneakers. One of the models that thrived last year thanks to this craze was Nike's M2K Tekno. If you were to think of a dad shoe, this sneaker is probably what you'd think of.
The shoe is now coming to retailers in a "Sail/Habanero Red" colorway that is sure to spice things up a bit. Sail and a desert brown color dresses the upper as subtle hints of habanero red appear on the Nike swoosh as well as the heel cup on the back. There is a black outsole that blends seamlessly into a white midsole.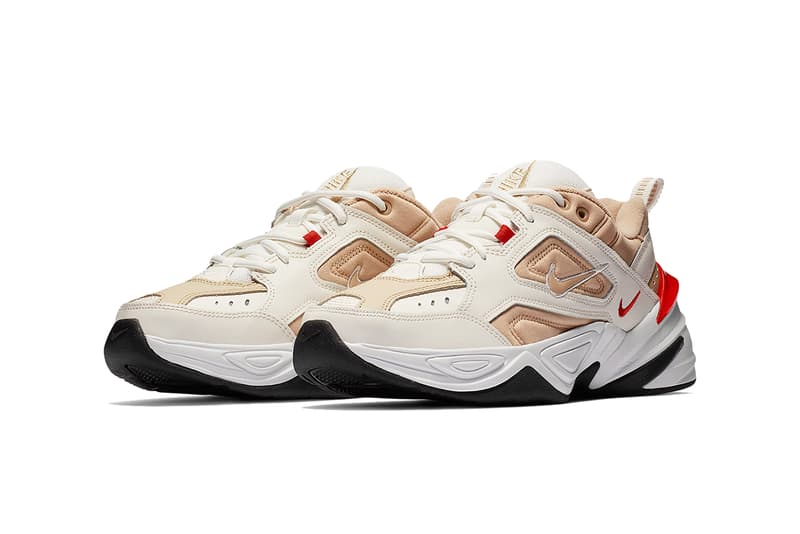 Fans of the dad shoe craze can expect to pay for $100 USD for these, although there is no official release date just yet, according to Hypebeast. Don't fret though, these should be coming out very soon. 
Are you looking forward to these?