The sale was part of a charity auction for Black Lives Matter Organization in the United Kingdom.
Virgil Abloh faced significant backlash for his handling of the Black Lives Matter protests although since then, it seems as though he has made massive efforts and strides to bring a significant amount of money to organizations that need it most. In fact, this past week, Abloh put on a charity auction that would help two Black Lives Matter organizations in the United Kingdom. This charity auction was held through eBay and featured an unreleased pair of Abloh's upcoming Off-White x Air Jordan 4 collab.
These shoes are slated to drop next month but that didn't stop one bidder from going above expectations and dropping a significant amount of money for a good cause. In fact, the shoe ended up selling for a whopping $186,859.49. The buyer of the shoes has remained anonymous which is probably a good thing when you consider just how much money you need to have in order to justify spending that much.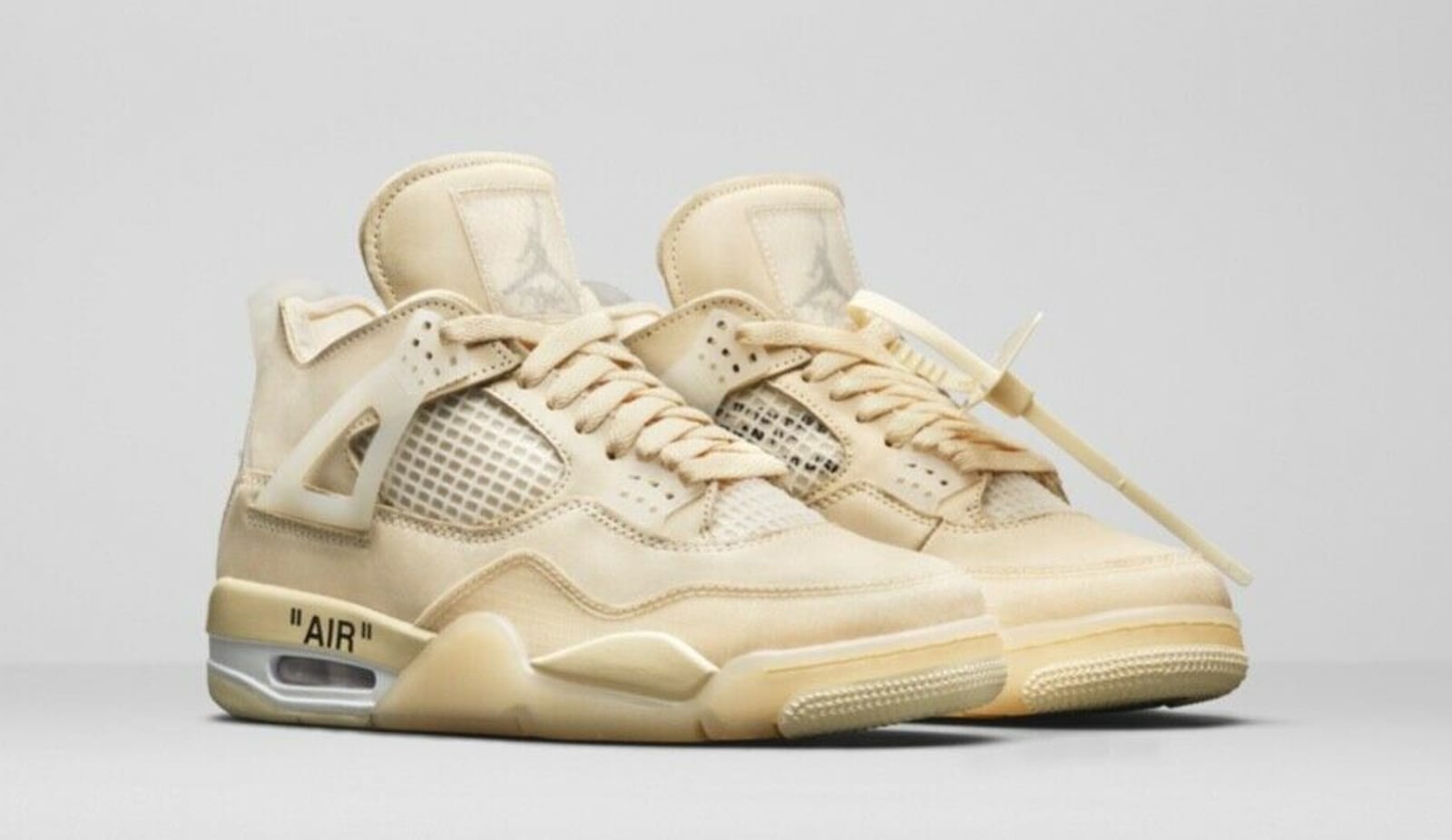 Image via eBay
Luckily for all of the sneakerheads out there, the retail version of these shoes won't cost as much. While you'll probably end up having to pay resale, it's not going to be anywhere near the $180,000 price range.
Let us know in the comments below how much you would pay for these.